Pipedream Extreme Ultimate Fantasy Dolls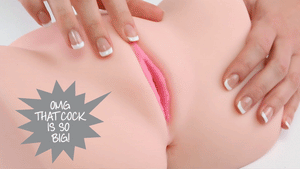 Pipedream Extreme Dirty Talk
Dirty Talk series super-strokers feature a built-in rechargeable hi-fi speaker that delivers incredible jack off material that you can stroke your cock to! Using our exclusive motion-activated technology, these dirty girls will tell you how good it feels and what she wants you to do to her every time she jiggles and wiggles.
Shop Dirty Talk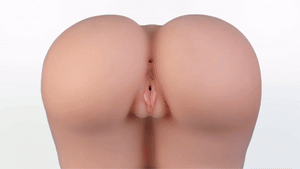 Pipedream Extreme Fuck Me Silly
The Fuck Me Silly mega masturbators are the most realistic replicas you'll ever fuck-- and with this Fanta-flesh engulfing and massaging your cock, these plush pieces of pussy feel better than the real thing! They're warm, tight, and NEVER say no!
Shop Fuck Me Silly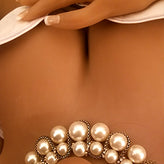 "Wanted to give a shoutout to UFDolls and Rob for making this easy. Rob was able to advise me on which doll would be right for me and he was able to get her to me in a tight set of days which I needed her here for. As a Canadian, I recommend them. Great customer service and always ready to answer my 100 questions."
-- Bigboi31

"As a newbie to the doll world, I was very curious as to what all of the excitement was about. Now that I have had Bianca from Pipedream for about a week now, I am happy to report that now I get it. Thank you Rob. I truly appreciate all of your help and support. I am now a raving fan of Pipedream and UFDolls.com"
-- Gentlemen0073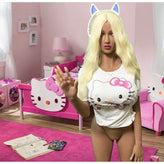 "Kitty is sexy, fun and full of energy to play. As a young woman, she is always eager to try different looks, hair styles and outfits... to offer the variety you crave. Her skin is really soft and she enjoys massages all over her body after playtime."
-- Jose Gonzalez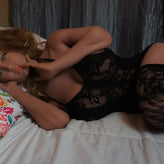 "From the moment I opened the big brown box, I knew thoughtfulness and care was put into the making of my beautiful Bianca. From the superb packaging, a truly complete included care package and even a manual explaining the detailed care and use, every single curve and crevice on this lifelike doll is done right. I cannot recall a single purchase in the last few years that has exceeded my expectations so much. Thank you Pipedream Products for providing the medium for turning my dreams into reality."
-- Joe B. / JoeBee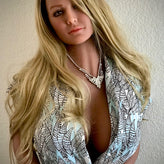 "Bianca inspires a passion unlike any other doll I have owned. Bianca's factory makeup was by far the best I've seen. Little details are abundant around her eyes, lips, nipples, labia, etc. All beautifully done with professional quality makeup. She's by far the most realistic looking doll I've ever seen in person. From her detailed and mature face down to her perfectly sculpted super-fit body, and her cute little toes - she has all the right features to appear stunningly realistic."
-- dolldreamer2018